The Thames Path - Greenwich to the Tate Modern
The Greenwich Peninsular, O2 dome with views of Docklands. Tower Bridge, London Bridge and a Christmas Market at the Tate Modern
Book 3* Walk 245 (In reverse with a minor extension to the Tate Modern)
Length

:

14 km or 8½ miles
Getting there

:

Catch the Jubilee Line to North Greenwich (or any suitable bus, or the Emirates Chair lift etc.)
Meeting point

:

Top of the escalators at North Greenwich Tube Station for 11:00 am
Tickets

:

Buy a suitable Oyster card to cover zones 1, 2 and your starting zone. (if you have not already got one.)
Brief Description
An easy pre Christmas stroll "sauth of the river" along the Thames Path.
This has a good chance of being mud free, so no need for walking boots, gaiters, survival bags etc.
The walk continues past London Bridge (the end point) and passes the
Clink Prison
and
Bills Restaurant
arriving at the
Tate Modern
where there is a
Christmas Market
.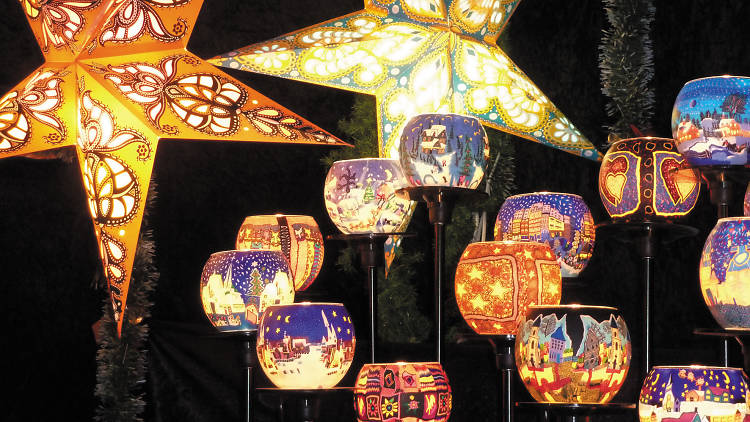 You may find full details of the walk
here
, but basically it's "keep the river on the right"
Walkers are encouraged to wear Christmas apparel such as Santa hats, Christmas jumpers, Antler hats, white beards, well you get the idea.
Suggested Lunch stop
Mayflower Pub
t: 020 7237 4088
The Pub says booking is essential at this time of year, so I've booked a table for 8 at 1:00pm.
If you'd like to be one of the eight, may I ask you to email me at "arthur_at_quitenear_dot_me" (suitable emailified) - first come first served!
)
Suggested Tea stops
So many choices! I suggest folks make a decision on the day.
Maps
Returning home
Lots of possibilities here which include ...
Go back to London Bridge
Cross the Millennium Bridge and jump on a tube at St. Pauls.
Carry on along the South Bank to Blackfriars or Waterloo